Sparkling Minds for executive coaching
Do you want to sparkle and be an authentic leader? Are you looking for a deeper connection with your staff and an open feedback culture at all levels?
Are you looking for a better work-life balance or a sparring partner who keeps you sharp on the leadership challenges of today's organisations?  
Or have you just started as (female) leader and are you looking for a coach who supports and stimulates you to get the best out of yourself, your teams and your organisation?


Sparkling Minds offers the coaching you are looking for:
> Powerful and authentic leadership
> Personal leadership growth
>

New energy and inspiration of yourself, your teams and your organisation

and support & advice in:
> Recruitment & selection of leadership positions
> Vision and strategy development
>

Change management with focus on people and culture

What you get from me: 
1. An inspiring coach trajectory with attention for body, hart and mind
2. An empathic listener, non-judgmental, respectful, mirroring and challenging
3. Expertise in executive coaching: certified coachings education
4. A rich experience of 18 years of leadership in divers cultures, in various continents and complex international organisations
Coaching can be done at your or my location or via Skype.
Partner of: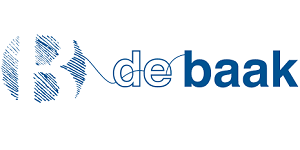 Clients: